Earlier today I went out in a classic lolita getup. I finally bought something that wasn't all black

It was also my first time going out all day with my new circle lenses. Yes

I finally got a pair, but I'm so paranoid about my eyes that I took them out in the middle of seeing a movie at the theater because it had been 8 hours lol.
I'll talk more about them at the end of this post
Today I went and hung out with my BFF Caitlin to have sushi and a total be fashionable day!

I also got a new pair of shoes from Forever 21 that went with my dress.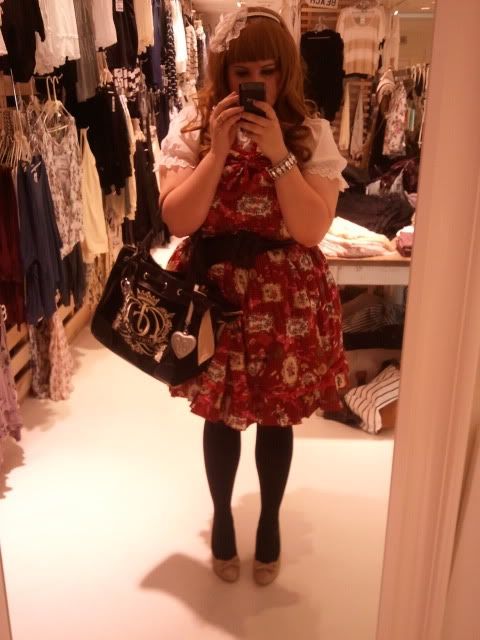 Outfit rundown

Blouse and JSK: BODYLINE
Headband: Innocent World
Tights and belt: Off brand
Bag: Juicy Couture

Shoes and bracelet: Forever 21
Wig: Cosplay wigs USA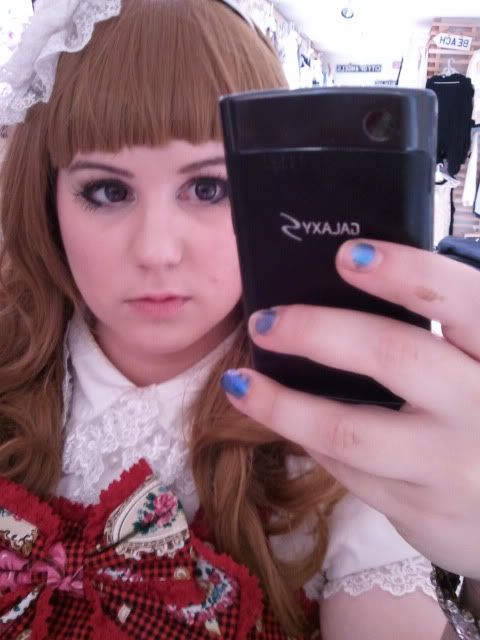 Here's a closeup of my makeup and circle lenses. I look so dolly!

Basically my day was spent chilling at Fashion Island looking through the boutiques. I fell in love with a Betsey Johnson skirt and pair of shoes.
Allas! I'm saving monies for AX.
Here are the shoes I bought at Forever 21, they are sooo cute! Also my first pair of non-black heels that I fell in love with!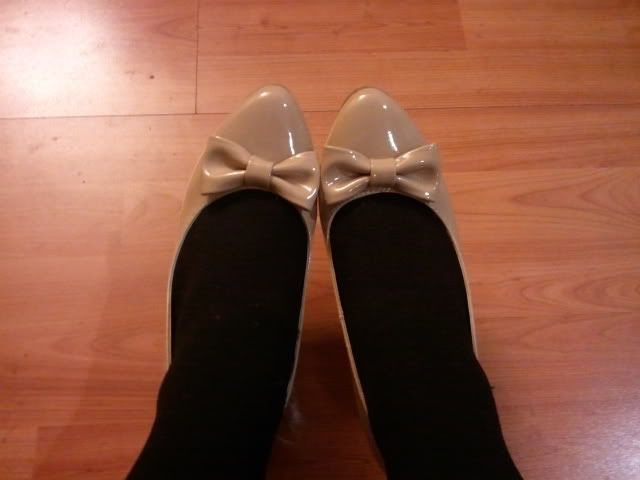 Now for the circle lenses, I bought them from pinkyparadise.com
I got the Big Dm23 Violet, they looked like this when they came in the little jars.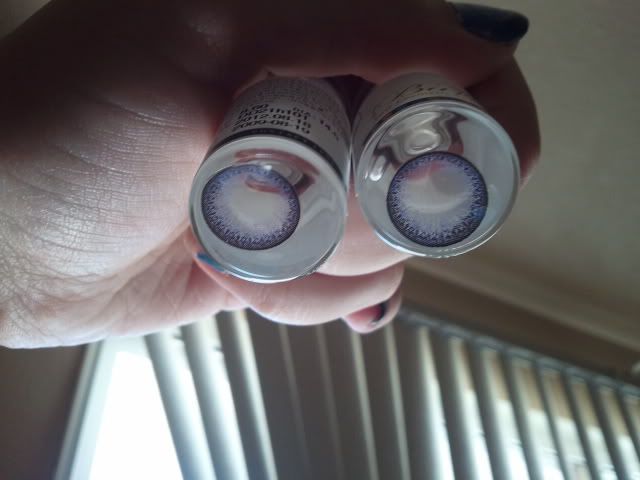 They have a faint purple that blends out. I didn't get good close up pictures for a before and after but I have two pictures on separate occasions when I was wearing very similar outfits.
Here I am without Circle lenses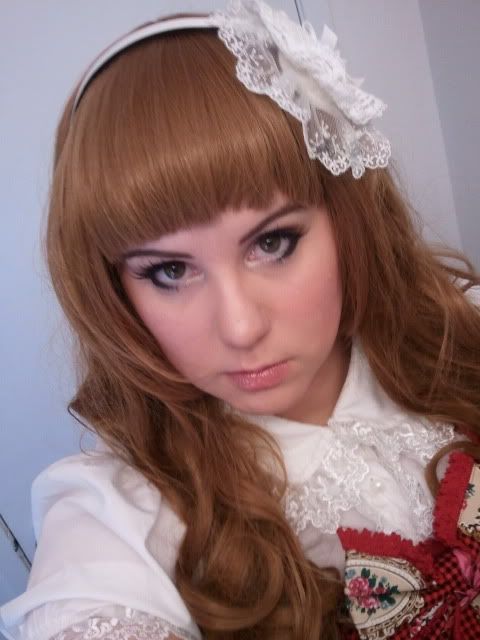 Here I am with them!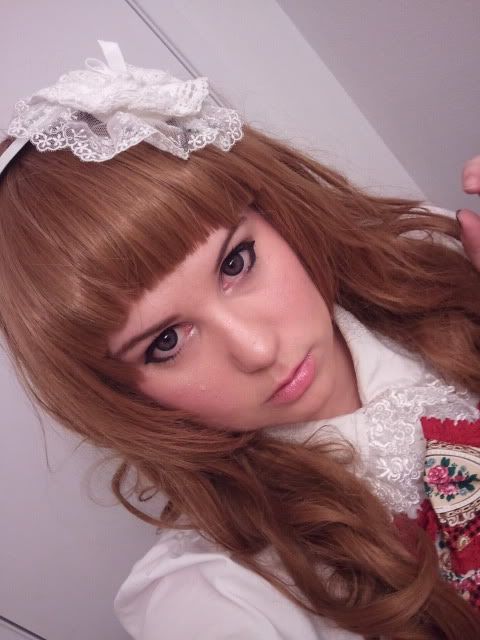 The enlarging effect is really noticeable! And they are super comfortable for my first contact lenses. I plan on getting some more and I'll do more detailed reviews later on.
Thats it for tonight!

Bunny