No, I'm not talking about the currency in Kingdom Hearts.

I'm talking about the customize able vinyl toys from KidRobot. Much like the extremely awesome Dunnys, only you make the art yourself.>
Yes, this is why I've been shying away from my blog because I've been slaving away at my desk with all my Munny figures.
It all started at AX when I was at the Dick Blick booth. WALLS of Munny figures!

I only left with two Trikkys (the cat ones) since it was the last day and I still wanted to buy a shit ton of copics!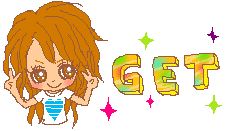 I'm addicted and I got my brother and roommates addicted as well.
We've all been painting a bunch this past week. I've been posting pics on my tumblr and my resurrected Deviantart! Here are some I've done and taken pictures of.

Gloomy Bear Kitty
Bloody Cat-girl Trikky
Doodle Raffi
I gave the first one to my brother and the other two are on my desk.
I promise to post the Anime Expo photos I tool, though they are few. I also promise to post about AX soon, just reaaaaly lazy and addicted to Munnys lol
>

Bunny